The Certified Lease & Finance Professional (CLFP) designation is the preeminent credential for equipment leasing and finance professionals who have demonstrated competency through testing of knowledge, continuing education and a commitment to their business practices and dedication to the industry. Every CLFP has at least two years in the equipment finance industry and has passed a rigorous 8-hour exam.
ON THIS PAGE YOU'LL FIND:
Our Mission
Building a better commercial equipment leasing and finance industry by helping its individuals achieve exceptional standards of professional conduct and technical expertise.
Our Vision
Establish the Certified Lease & Finance Professional (CLFP) designation as the preeminent credential throughout the world for professionals who have demonstrated mastery of the CLFP Body of Knowledge, exceptional competency and a commitment to exemplary ethics through their business practices, continuing education and dedication to the industry.
Essential Roles and Practices
Encourage attainment of superior levels of professional development through education, involvement in and contributions to the Industry.
Define and promulgate industry standards for professionalism and ethical practices in the equipment leasing and financing industry.
Propagate awareness, respect and trust throughout the industry, the general public and government, for the Foundation and its Professional Certification program.
Build, maintain and distribute a core Body of Knowledge to properly present the full scope of industry policies, procedures and practices.
Require CLFPs to expand and update their knowledge of the equipment leasing and financing industry through continuing education.
Promote the "CLFP" designation as an enviable brand of professional achievement and peer recognition within the Industry.
Serve as the governing body for CLFP certification and re-certification.
Provide access to education, training and certification testing through strategic partner alliances.
Stimulate general global awareness and interest in the Foundation and the CLFP designation through press relations, professional associations and other public relations activities.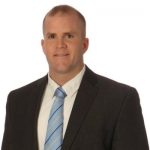 Andrew Eller, CLFP
Immediate Past President
Andrew Eller, CLFP, is the VP of Operational Risk Management for First American Equipment Finance (FAEF), An RBC / City National Bank Company. Prior to his current role, Andrew served as both an AVP, Finance as well as an AVP, Assistant Controller at FAEF. Andrew is also a member of the Risk Management Association.
Prior to joining First American, Andrew worked in public accounting with Deloitte, player personnel for the Arena Football League in Chicago, Illinois, and the Buffalo Bills professional football team. Andrew earned his BS and MBA from Saint John Fisher College in Rochester, New York. Andrew, his wife Eileen and their two daughters reside in Pittsford, New York.
Phone: 585-643-3214   |   Email: andrew.eller@faef.com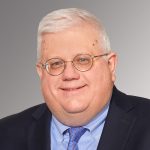 Kevin Prykull, CLFP
President
Kevin P. Prykull has been engaged in the equipment leasing and finance industry for over 40 years specializing in risk management.  He worked for PNC Bank for more than 30 years until his recent retirement.  At PNCEF he managed all of the credit underwriting and portfolio functions for PNC's bank leasing and equipment financing subsidiaries.  He was responsible for the credit and risk activities within the direct segments and specialty businesses like corporate aviation, municipal, alternative energy, structured finance, Canada, and Vendor — including the underwriting and approval of new transactions, portfolio management, and related credit administration matters.  PNC's combined leasing and equipment finance portfolio exceeds $18 billion in assets making the firm the 3rd largest bank leasing company in the country.
His other work experience includes: an independent finance company (Senstar Capital Corporation), global lease consulting firm (Amembal, Deane and Associates), a Fortune 500 manufacturer and captive lessor (Joy Manufacturing), and a local regional bank (Equibank).  The majority of his background is in the area of risk, credit, equipment, leasing, teaching, and consulting. 
Mr. Prykull holds an undergraduate degree in accounting (BSBA) from Duquesne University and a Masters in Business Administration (MBA) from Robert Morris University.  Although he does not practice, Kevin has passed the Pennsylvania CPA exam. 
Prykull is an active member of the Equipment Leasing and Finance Association (ELFA). Since 2008, he has served in various roles as chair, member and leader on the association's Credit and Collections (C&C) Planning Committee and Conference. In addition Kevin is responsible for the Credit Manager Survey whose results are presented annually at the conference. He was the recipient of the ELFA Distinguished Service Award.  The award honors individuals who have made significant contributions to the association and the equipment finance industry. Kevin is active on the ELFA's Research Committee and is involved in the annual publication of the Summary of Equipment Finance Activity (SEFA).  Kevin has been interviewed and quoted in numerous articles for the ELFA Leasing Today magazine and the Monitor.
Kevin has earned and maintains the Certified Lease and Finance Professional (CLFP) designation offered through the CLFP Foundation.  Kevin is the current President of the CLFP Foundation where he oversees all foundation matters.  He chairs the Body of Knowledge Committee.  Further he functions as the Subject Matter Expert (SME) for credit and is active in the re certification process.  Kevin teaches at the CLFP Foundation's Academy, including the newest "virtual" ones.  Kevin is an Adjunct Professor in Finance at Duquesne University.  A native of the Pittsburgh, PA area, Kevin resides in Peters Township with his wife Karen.   He has three grown children and three grandchildren.
Phone: 412-337-0250  |   Email: kevin.prykull@gmail.com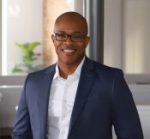 Nate Gibbons, CLFP
Vice President
Nate is the Chief Operating Officer at Innovation Finance and is responsible for overseeing the operational strategy of the company. With an emphasis on emerging technologies and automation, his energy is focused on operational design that results in dramatic improvements to the customer experience.
Nate began his career in equipment leasing with First American Equipment Finance in 2006, where he spent his first several years as a Project Manager in First American's Operations department. This was a unique role that afforded him the opportunity to become versed in many stages of the lease process. He was then promoted to Vice President and helped develop and manage the company's learning and professional development strategy.
Nate has continued to devote much of his attention to the long-term success of both the industry and its individual members. In addition to speaking at various industry events, he serves on the Board of Directors for the Equipment Leasing and Finance Association (ELFA), and previously served as Chair of the ELFA's Emerging Talent Advisory Council.
Nate resides in Webster, New York with his wife Keila and their two sons Noah and Micah.
Phone: 585-207-0114   |   Email: nate@quickfi.com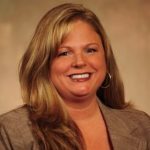 Jenny Wood, CLFP
Secretary
Jennifer (Jenny) Wood is currently the Senior Vice President of Client Services with Orion First Financial, LLC. Jenny "grew up" in the small commercial finance arena and wouldn't have it any other way. Joining Orion First (from another Leasing Company) in its early stages has given her the opportunity to hold various roles within the company including Portfolio Management, Taxes, Customer Service, Business Development and most recently her current position in Client Services. Jenny is responsible for identifying how to partner strategically with our clients and improve processes and procedures to increase productivity and profitability for both parties. Jenny has been in the commercial finance space since 1998 and obtained her CLFP Certification in 2004. She is eager to reach out to the younger generation of the finance industry and really get them involved as they are our future. Jenny resides in Tacoma, WA and in the Winter months you can always find her watching every football game possible, and in the Summer months practicing her dart game as she holds some high titles in the Pacific Northwest.
Phone: 253-857-9652   |   Email: jwood@orionfirst.com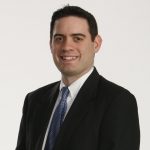 Todd Buzard, CLFP
Treasurer
Todd Buzard is the SVP of Finance Business Support for First American Equipment Finance (FAEF), An RBC/City National Bank Company. Todd joined FAEF in 2002 and has over 16 years of experience in the leasing and finance industry. 
Prior to joining  FAEF, Todd worked in public accounting for Arthur Andersen, LLP. Todd also taught accounting, finance, and business courses at the college level for over 10 years in his spare time.
Since becoming a CLFP in 2014, Todd has been active in the CLFP Foundation. Todd is an active instructor in FAEF's internal CLFP program. Additionally, Todd has traveled to many Academy for Lease & Finance Professional sessions in order to help prepare aspiring CLFP's for the CLFP exam.
Todd earned a B.S. in Accounting from Utica College and a M.B.A. in Finance from St. Bonaventure University.
Todd, his wife Kimberly, and their two children reside in Henrietta, NY.
Phone: 585-643-3289   |   Email: todd.buzard@faef.com

Sudhir Amembal, CLFP
Director
Sudhir Amembal is Chairman and CEO of Amembal & Halladay. He began his professional career in lease education, consulting and publications by co-founding the firm in 1978.
Amembal & Halladay is the world's most highly respected training and consulting firm in the field of equipment leasing. The firm has trained over 80,000 leasing professionals throughout the world. Mr. Amembal has conducted technical presentations on leasing in over 80 countries.
As a government advisor, Mr. Amembal has spearheaded lease consultancy engagements conducted on behalf of over 20 governments including China, Indonesia, Korea, Nigeria and Russia. These engagements required him to review the overall leasing industry in each country and devise strategic recommendations to facilitate the growth of the industry.
He has authored or co-authored 17 books on leasing, including: Winning With Leasing, Operating Leases: The Complete Guide, International Leasing: The Complete Guide, The Handbook of Equipment Leasing, Lease Securitization, A Guide to Accounting for Leases, and A Guide to Captive Finance Company Equipment Leasing.  His latest publication, Leasing-The Creative Financing Alternative, was released in October, 2019.
He has appeared as a keynote speaker at numerous domestic and international conferences. He has addressed conventions held by all four of the global regional associations – African Leasing Association, Asialease, Leaseurope, and the Latin American Leasing Association. He chaired each of the annual World Leasing Conventions from 1993 until its discontinuance in 2013.
In 2016, Mr. Amembal was inducted into the Equipment Finance Hall of Fame by the Equipment Leasing and Finance Association (ELFA), U.S.A. The honor is bestowed on those who have made unique, significant, and lasting contributions to the equipment finance industry.
Mr. Amembal is a member of the Board of Directors of the Certified Lease and Finance Professional (CLFP) Foundation in the U.S.A., the organization which awards CLFP credentials.  Since January 2018, he has served as the Chief Advisor to Juxin International Leasing Co., Ltd., a prominent independent leasing company in China.  For a period of four years, he served in a similar capacity with CMIG Leasing Group, one of fastest growing independent leasing companies in China. He is member of the Board of Directors of Operadora de Servicios Mega, one of the most entrepreneurial independent leasing companies in Mexico.
For a period of five years, from 1997 to 2002, he was Chairman of Amembal Capital Corporation, a middle market leasing company. Prior to 1978, he was a member of the faculty at the College of Business, University of Utah.
He has a Bachelor of Commerce from the University of Bombay, and an M.B.A. from the University of Utah.
He lives with his wife, Kiran, in Salt Lake City, Utah.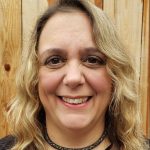 Kathy Nordendahl, CLFP
Director
Katherine (Kathy) Nordendahl is Vice President of 3rd Party Originations Manager with Dedicated Funding, LLC.  She focuses on building and maintaining relationships with 3rd party originators.  Dedicated Funding LLC specializes in application only transactions up to $250,000 for differing credit profile and provide risk base pricing.  Previously she worked with Bank of the West for 19 years in the Equipment Leasing Division. Kathy earned her CLFP designation in May 2006.  Her career has been primarily in sales but over the year's she has also assisted in credit, documentation, systems, and operations.  She believes that her CLFP designation provided the information she needed to be a strong contributor.   She is a member of the AACFB and NEFA organizations.  Kathy is married with 2 grown children.  Interests includes Mountain Biking, Scuba Diving, and hiking.    
Phone: 801-293-1539   |   Email: kathy.nordendahl@dedicatedfunding.com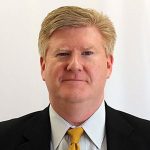 Joe Leonard, CLFP
Director
Joe Leonard, CLFP is the Managing Member of Oakmont Capital Services, LLC, an independent commercial finance firm with offices in West Chester, PA and Albany, MN. Oakmont Capital Services operates in several verticals and employees 35+, including 13 CLFP's. Joe is responsible for formulating and implementing strategic goals and tactical planning for all divisions of the company.
Prior to forming Oakmont Capital in 1998, Joe was owned and operated Can-Am Absorbents Co., Inc., Spring Hope Water, Inc. and Canadian American Packaging Co., Inc. Additionally, Joe was the Regional Sales Manager for Mita Leasing Corp, managing their equipment finance and fleet leasing operations.
Joe previously served on the board of the National Equipment Finance Association and is active in many business organizations in Pennsylvania and Delaware. Joe also enjoys his occasional opportunities to be an ALFP instructor, however, the attendees may feel differently.
A graduate on Penn State University, Joe resides in Delaware with his wife Sharon. He enjoys spending time with his adult children, a granddaughter and the rare game of golf to ensure that he remains humble.
Phone: 877-701-2391 Ext. 113   |   Email: jleonard@oakmontfinance.com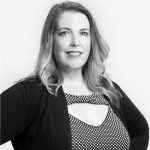 Tamara McCourt, CCE, CLFP
Director
Tamara McCourt, CCE, CLFP is the Director of Equipment Division, US Business Funding www.usbfund.com tmccourt@usbfund.com.   Previously, McCourt was Director of Operations with Lendspark (2017-2020) Head of Marketplace, Currency Capital (2015-2017); Director of Credit, Innovative Lease Services (2012-2015); Director of Operations and Leasing, Five Point Capital (2009-2012); Western Region Credit Manager, Pentech Financial Services (2008); Credit Manager, Pinnacle Business Finance (2004-2007); Credit Manager, Tacoma Electric Supply (1998-2002); Sales Executive, The Money Source (1995-1997); Executive Assistant, Cascade Leasing (1992-1995). McCourt served on the Board of Directors for NACM Business Credit Services (2004-2007) and served as the President of the Tacoma CFDD (credit and financial development division of NACM) (2004). She had the distinct pleasure of attending the GSCFM, credit & financial analysis program at Dartmouth Tuck Business School (2004-2005). She obtained her Certified Credit Executive designation in 2001, and her CLFP in 2004.
Phone: 714-360-1305   |   Email: tmccourt@usbfund.com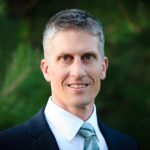 Dan Nelson, CLFP
Director
Daniel Nelson is founder and CEO of Tamarack Consulting, a leading technology solution provider to the equipment finance and commercial lending industry. With over 30 years of industry experience, Nelson leads Tamarack's product and service offerings for portfolio management solutions. An active member since 2002, Nelson currently serves on the ELFA board of directors. In addition to participation in Capital Connections for the past 6 years, Nelson has served on Service Provider Business Council Steering Committee and Operations & Technology Conference committee. Prior to starting Tamarack in 2001, Nelson held IT management, conversion and consulting positions at International Decision Systems. He holds a Certified Lease & Finance Professional (CLFP) designation and a B.A. in Mathematics.
Phone: 651-269-7680   |   Email: dnelson@tamarackconsulting.com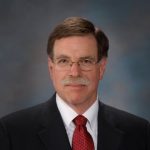 Nick Ross, CLFP
Director
Nick Ross is a Vice President at Western Equipment Finance responsible for Indirect Originations. He is focused on building and maintaining relationships with third party originators who build finance programs for their manufacturer and vendor partners. Nick is a former board member of the National Equipment Finance Association and still active with the association. Nick earned his CLFP designation in 2010 and is grateful for the contribution the knowledge makes to his daily interactions with customers. Western Equipment Finance is a national full service commercial equipment finance company that provides both lease and conventional finance options in all 50 states. Western Equipment Finance is a subsidiary of Western State Bank (formed in 1902) with over 27 years experience delivering competitive and creative solutions with the highest level of integrity. Customers appreciate the difference in the people and service that Western Equipment Finance delivers each day.
Phone: 701-665-1613   |   Email: nick.ross@westernequipmentfinance.com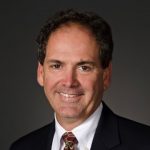 Pete Sawyer, CLFP
Director
Pete Sawyer is the President and founder of Sun South Equipment Leasing Inc., based in Lakeland, Florida. Sun South funds equipment leases in Florida and places transactions with lenders outside the State for small to large firms nationwide as needed. 
Pete has been active with AACFB for over 20 years serving on committees, the Board of Directors and past President (2016). He has been a Certified Leasing and Finance Professional, CLFP since 1998 and is a firm believer in fair and straightforward business practices.  He is also a past / current board member of the CLFP Foundation.
Pete is a current board member and past President of the Boys and Girls Club of Polk County, member of Kiwanis and has served on other non-profit boards in the Lakeland area. 
Pete is married and has two grown children.  Interests include golf, RV camping, drive in theater business and being with family.
Phone: 863-583-3000   |   Email: pete@sunsouthlease.com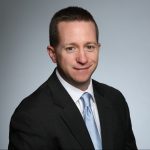 Jason Seitz, CLFP
Director
Jason Seitz is a Vice President at BMO Harris Equipment Finance Company.  He started with the Company in 2006 and is responsible for leading their Middle Market Credit Underwriting Team.  Jason obtained his BS in Finance from the University of Wisconsin-La Crosse in 2005 and Certified Lease & Finance Professional (CLFP) designation in 2017.  He has played an active role in the Equipment Finance industry and was a former member of the Emerging Talent and Advisory Council for the Equipment Leasing & Finance Association.  Jason and his wife Sarah, along with their two sons, reside in New Berlin, Wisconsin.
Phone: 414-765-7991   |   Email: jason.seitz@bmo.com
Lia Wax, CLFP
Director
Lia Wax is the Vice President of Operations – Contract Management at Financial Pacific Leasing, Inc.  Lia entered the industry in August of 1999, after relocating to the Pacific Northwest from Knoxville, Tennessee, upon completion of a master's degree in music.  She's spent her entire 20 years in the industry at FP, working her way up from the file room, through supervising Customer Service and Titling, managing various Funding groups, to currently managing post-funding operations.  She's never met a problem that she hasn't wanted to try and solve.  She loves analyzing issues and finding creative ways to solve them.  She believes in leveraging technology to create a better customer experience, while maintaining the human touch in places where it will have the most impact.  She also believes strongly that knowledge is power, and that you should strive to learn something new every day.  It was that desire to learn that drew her to the CLFP foundation initially.  Lia earned the CLFP designation in 2004 and has been an active participant in supporting its growth and advocating for the designation ever since. 
Phone: 253-568-6109   |   Email: lwax@finpac.com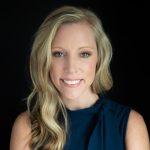 Reid Raykovich, CLFP
Executive Director
Reid Raykovich, CLFP has been the Executive Director of the Certified Lease & Finance Professional Foundation since April 2012. 
Reid began her equipment finance career at Great American Insurance (formerly Premier Lease & Loan Services) in April 2003 and obtained her CLFP designation in 2005. She then held various positions within the industry at McCommon Leasing, Irwin Commercial Finance and Financial Pacific Leasing. She has been active with the NEFA (formerly UAEL) as a Regional Director, and was the Conference Chair Person for the Fall 2009 Super Regional Exposition.  
Reid resides in Seattle, Washington with her daughter Milla, and their dog Sophie and cat Toonces. In her spare time, she enjoys crafting, home improvement and authoring her blog: www.peachesmcgee.com
Phone: 206-535-6281   |   Email: reid@clfpfoundation.org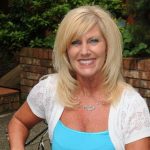 Sandy Vigilia
Executive Administrator
Sandy is a native of the Pacific Northwest. Born and raised in the Seattle area, she has experienced several diversified positions within many companies. Prior to the CLFP Foundation, she worked at Vivien Maier and Associates for eleven years as the Executive Administrator. She began her career in the legal industry, working for attorneys on Mercer Island, WA. The majority of her experience has been as the Executive Assistant to company presidents, sales managers, and large corporations' executives. She was employed for more than 10 years as the Lead Section Assistant in a Northwest engineering firm where she supported 35 engineers in the wastewater department and received the "Pathfinders Program of Excellence Award."
Phone: 206-535-6281   |   Email: sandy@clfpfoundation.org
The Certified Lease & Finance Professional Foundation is a not-for-profit organization and we are grateful to those companies and individuals who have graciously donated not only their time, but money as well. Please contact our Executive Director, Reid Raykovich, CLFP via reid@CLFPfoundation.org or call (206) 535-6281 to discuss your generous donation.
If you are a corporation interested in donating to the Foundation, you can learn more about the benefits of our Annual Partnership Program below.
Organizational Structure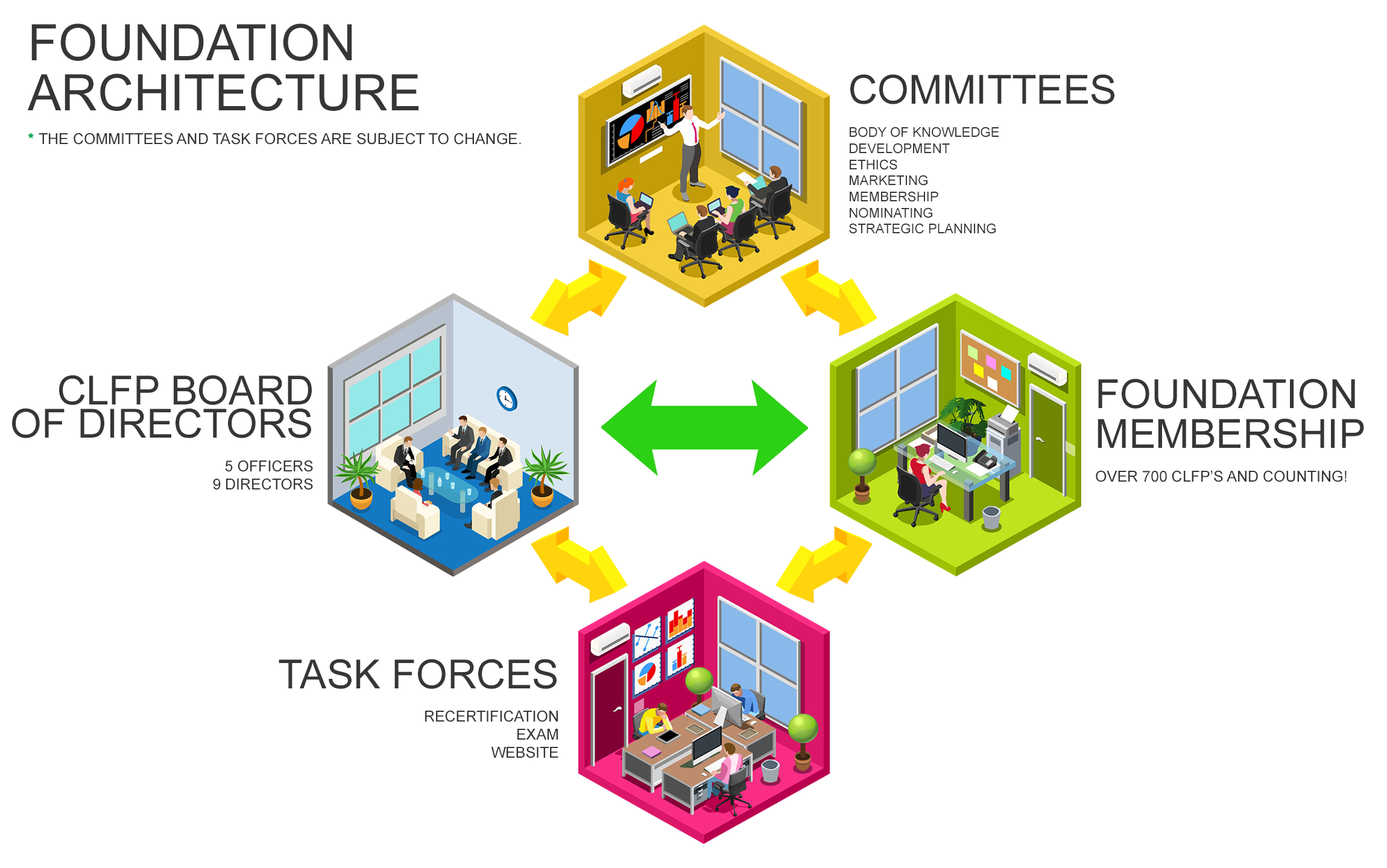 Committees
The committees below are responsible for generating new ideas and the support to see them become reality. A committee may, depending upon its charter and specific needs, have a number of subcommittees to help divide the activities into more manageable chunks. CLFPs are encouraged to take the opportunity to get involved and help advance the CLFP Vision. Are you a CLFP in Good Standing? Email today to get involved with your Foundation!
Body of Knowledge Committee
This committee supports the ongoing update of the Body of Knowledge which is reviewed and edited annually.
Kevin Prykull, CLFP (Chair)
Lia Wax, CLFP
Exam Committee
This committee reviews sections of the exam and suggests questions that may be used. Questions will be removed or revised dependent upon pass/fail percentages on the exam.  
Todd Buzard, CPA, CLFP
Andrew Eller, CLFP 
Jason Seitz, CLFP
Recertification Committee
This committee determines the subject and comprises the content for the annual industry knowledge review.
Marci Slagle, CLFP (Chair)
Marketing Committee
This committee supports the strategic initiatives for the Foundation each year which are determined by the Board of Directors.
Keara Piekanski (Chair)
Rachel Chesley, CLFP
Roberta Condidorio, CLFP
Nick Ross, CLFP
Allison Taylor, CLFP Associate
Nominating Committee
Responsible for choosing nominees among CLFPs in Good Standing to stand for election to open positions on the CLFP Board of Directors for the current year.
Joe Leonard, CLFP (Chair)
Daniel Nelson, CLFP
Jenny Wood, CLFP
ALFP Digitization Committee
This committee is working on bringing the ALFP to an online platform.
Andrew Eller, CLFP (Chair)
Tamara McCourt, CCE, CLFP
Mike McDonald, CLFP
Reid Raykovich, CLFP
ALFP Staffing Committee
This committee is working on building a bench of instructors for in person ALFPs.
Mike McDonald, CLFP (Chair)
Sudhir Amembal, CLFP
Nathan Gibbons, CLFP
Dan Nelson, CLFP
Lia Wax, CLFP
Membership Committee
This committee identifies and recruits companies and/or individuals for potential CLFP involvement and helps develop membership retention policies.
Craig Colling, CLFP
Kathy Nordendahl, CLFP
Nick Ross, CLFP
Global Expansion Committee
This committee will determine viable international opportunities to introduce the CLFP certification.
Sudhir Amembal, CLFP (Chair)
Nathan Gibbons, CLFP
Joe Leonard, CLFP
Reid Raykovich, CLFP
This is a comprehensive list of all Certified Lease & Finance Professionals who are currently in Good Standing and are granted the right to use the CLFP letters (except those noted as an Associate).
If you feel there are any errors, please contact Reid Raykovich, CLFP reid@CLFPfoundation.org or call (206) 535-6281.
David T. Schaefer, CLFP, Orion First Financial
I wanted to set myself apart from others early on in my career and obtaining my CLFP certification certainly helped to distinguish myself within the lease and finance industry. When I founded Orion First Financial I wanted our management team to be well rounded, experienced and talented individuals committed to our industry. All but one of our senior managers is a CLFP. Our junior managers also see the value of certification and some have already obtained their CLFP certification. I expect that all of our managers will strive to achieve and become Certified Lease & Finance Professionals once they are eligible.
Nancy A Geary, CPA, CLFP ECS Financial Services, Inc
I believe the CLFP designation gives ECS Financial Services, Inc. an additional level of credibility. While our CPA designation says we know accounting, the CLFP designation tells clients and prospects that we also understand the leasing industry. Obtaining the CLFP designation was a great start to establishing a reputation of expertise in the industry, which I believe is critical to the success of any service provider.
Theresa Kabot, CLFP, Kabot Commercial Leasing
When I first entered the industry I understood CLFP stood for knowledge, credibility and integrity – the characteristics I want for myself and my company. For the last 13 years the CLFP designation has played a major role in our success in establishing relationships with banks and funding sources. Better business means doing business with a CLFP.
Kevin Clune, CLFP, Clune and Company LC
We decided to make the CLFP program the centerpoint of an employee continuing education and training program. While not specifically designed for that purpose it is a great way to train employees and expose them to all of the facets of the leasing and financing industry. Each of our employees had the option to participate or not. Whether or not they decided to sit for the test, all involved gained a broader and deeper knowledge of the industry as well as a higher level of confidence in their job skills.
Donna Wesemann, CLFP, BB&T Commercial Capital Equipment Corp
During a troubling time in our industry when "leasing" was experiencing some negative media and our industry was misunderstood, I felt it important for vendors and customers to know they were working with a qualified and credible expert. I was also looking for a way to take my career up to the next level and pursue job advancement. The President of our company at that time, Ken Collins, had suggested taking the CLFP courses and exam. Studying and taking the exam has made me more confident and positive. It has had a major impact on my professional progress by having my level of expertise understood and recognized. During my many years in leasing and finance, my job responsibilities required the evaluation and decisions on choosing the right indirect business partners to develop a funding relationship with. Prospects that displayed the CLFP designation, distinguished themselves as individuals and companies with a reputation of integrity, expertise and a higher standard of ethical practices. These were the individuals and companies that I choose to focus on and work with.
Jack Harvey, CLFP, Enterprise Financial Solutions, Inc
I wanted to obtain my CLFP status for several reasons. First and foremost, I believe that to serve your customers well one must have superior product knowledge. I believe in customer relationships and one significant value that we can add to the customer relationship is knowledge to help our customers with their financial decisions. Also, the CLFP status and the knowledge that it brings, gives me the confidence to talk to knowledgeable customers about their companies' financial opportunities. Finally, it was a personal challenge and goal to be the best that I can be in my industry. I believe that EVERY broker in our industry should have the CLFP Handbook in their library and a goal to be a CLFP. Our industry would be a better place to work for all.
Bruce Winter, CLFP, FSG Leasing Inc
By earning the CLFP designation, an individual demonstrates they have not only mastered a comprehensive knowledge base reflecting all aspects of the equipment leasing and financing industry but they also have proven they possess solid work and study habits necessary to pass the CLFP exam. When I see the letters "CLFP" on a business card, I see a person who was willing to undertake a challenge and accomplish a significant professional goal. Only those that have truly absorbed the many facets of our industry can reasonably expect to earn their certification. In my eyes, those individuals recognized as CLFP's have proven they have a comprehensive skill set that will undoubtedly serve them well throughout their career.
Rosanne M Wilson, CLFP, 1st Independent Leasing, Inc
Carrying those 4 little letters (CLFP) after my name on all my business cards and correspondence has given me a vote of confidence by my Vendors and Lessees. They have told me they feel a real sense of security knowing they are dealing with the best of the breed.
David A. Normandin, CLFP, Wintrust Speciality Finance
The CLFP designation is our industry standard of excellence. I believe that this designation makes the statement that Banc of California is committed to being the best in class lessor within our industry. Additionally, the designation is a differentiating factor with our vendors and customers that distinguishes us from our competitors. Finally, the CLFP network is full of the brightest minds in our industry and is an invaluable resource to help grow my business.
Spencer Richman, CLFP, AFN Equipment Leasing & Financing Services
I use my CLFP designation as a means of differentiating myself from the rest of my competition. I find that I can effectively use my CLFP designation, along with my other professional association service and recognition, to show potential vendors and lessees that my company is something different. I explain to them that what it all means is that they can TRUST us to treat them (or their clients) professionally, honestly, and ethically. It means that we have competitive pricing, and thorough industry knowledge with which to serve them and their clients.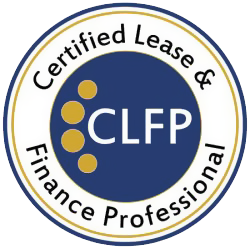 CLFP Foundation
P.O. Box 146, Northbrook, IL 60065
Phone (206) 535-6281   |   Fax (866) 795-5839
info@clfpfoundation.org